THE FALL WREATHS OF THIS YEAR
Yay! We have finally crossed the "official" Fall season line! It's September 25th which means we are closer to October and it is time to start decorating to match the season. Today I decided I was going to let all of  you in on something that a lot of people will look at from the outside of your home. Yes, landscaping matters. Yes, decorations are a big attraction, but what goes on your door adds the extra "unf" to your property. So let's pick out a few glamorous door wreaths for this year, shall we?
#1 An orange peony wreath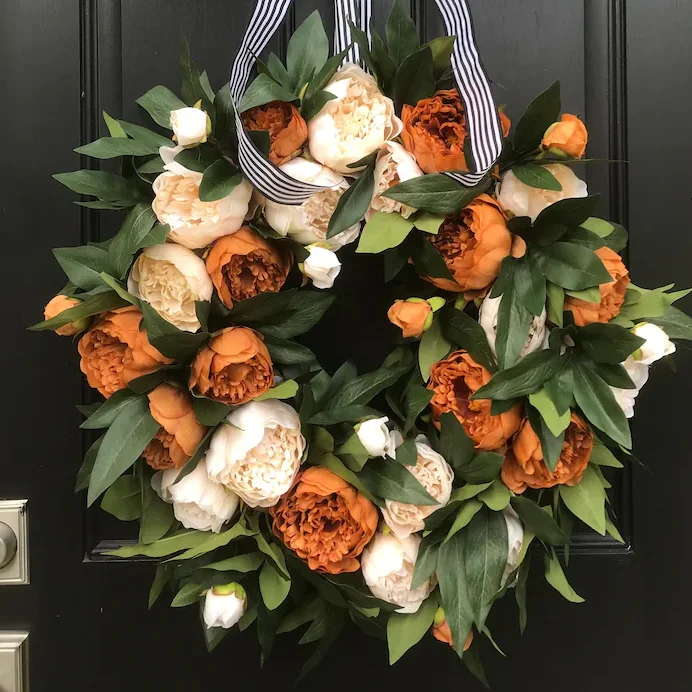 It's simple, yet modern and so beautiful to look at! Add this to your door this fall and it automatically has people turning heads to look closer, and want to know where you got the wreath from – and it stems away from your traditional looking wreath. 
#2 Traditional Buffalo Check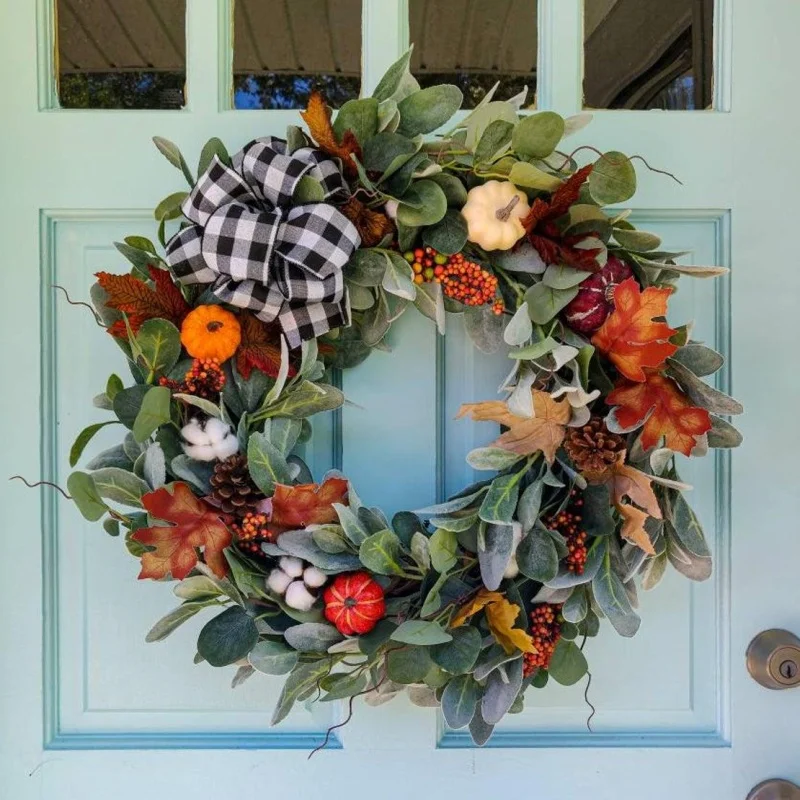 For those who seek to fall within the tradition, farmhouse-chic look, this one is perfect. It's full to the rim with everything that Fall really stands for! 
#3 For the nude, and minimalist enthusiast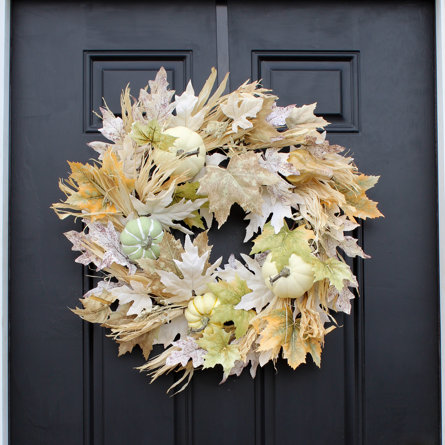 When I came across this pick, I knew I had to include it for those who want everything to match and look pristine and clean. The minimalist eye will fall quickly head over heels for this piece. It's not too dramatic, but it's modern, and practical. It adds that soft feel to your typical Fall wreath. 
#4 Traditional lovers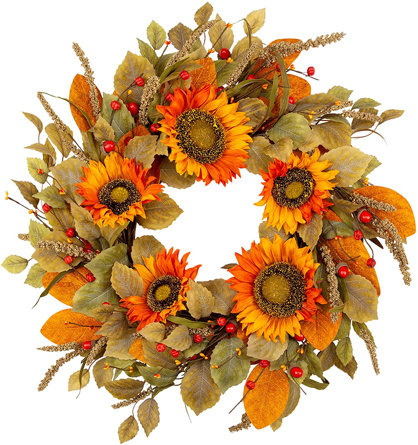 If this is the year for you to go traditional, then this is how to do it. Big, fluffy and completely dramatic! No empty spaces here, and lots of orange!
And last but not least
#5 HAVE FUN WITH IT! 
Fall is supposed to be fun. It's full of colour, and so much character and it's always impossible to not go absolutely crazy with decor. I challenge all of you to step out of your comfort zones and get yourself something you'd never purchase for your fall decor. Don't tell the SO that Claudine told you to.